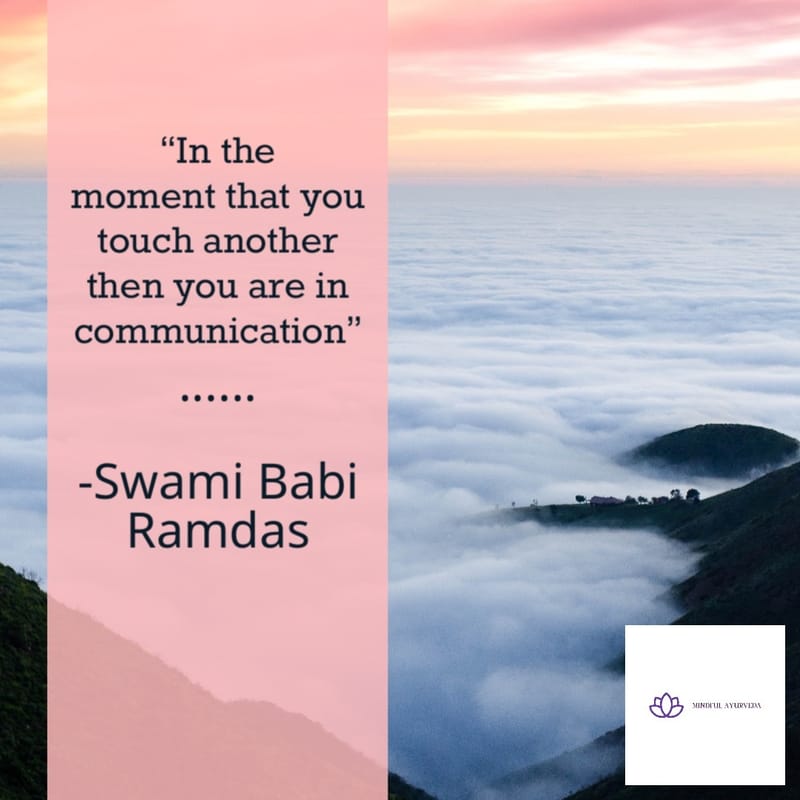 THE AMNANDA PROCESS £50 | 60 mins
*****MINDFUL AYURVEDA is the only Therapy Centre in the North West currently offering this unique Ayurvedic therapeutic program of twelve revitalising oil treatments.***** Release negative effects of deeply held stress and tension in your body and mind with The Amnanda Process. The Amnanda Process is a Tibetan tradition of Ayurveda involving a therapeutic program of twelve treatments over twelve months. Each treatment involves a combination of touch, herbs, oils and talking techniques all helping to change the imprint of the effect of stress. * The price is per month and excludes teas and tinctures
LEARN MORE AND HOW TO BOOK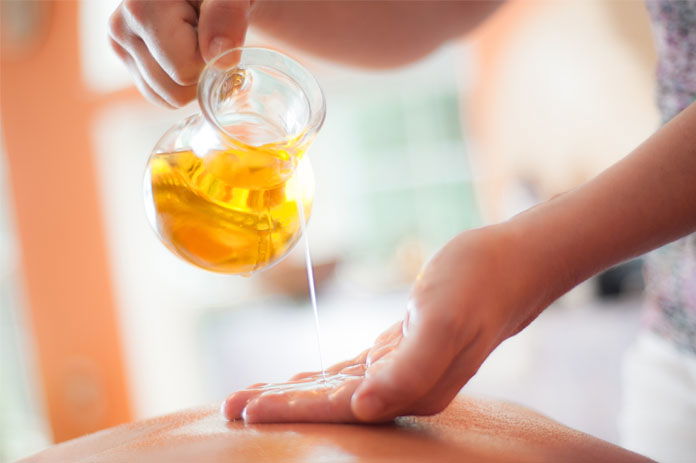 FLOWING ABHYANGA £50 | 60 mins
This full body massage has to be experienced to be truly appreciated. Ayurvedic herb infused oil is heated and then encouraged through the pores of your skin with the aim to nourish your body down to cellular level. As the oil is absorbed your body is rejuvenated and your immune system is enhanced - making your less susceptible to bacteria and infections. A truly revitalising gift from Ayurveda.
LEARN MORE AND HOW TO BOOK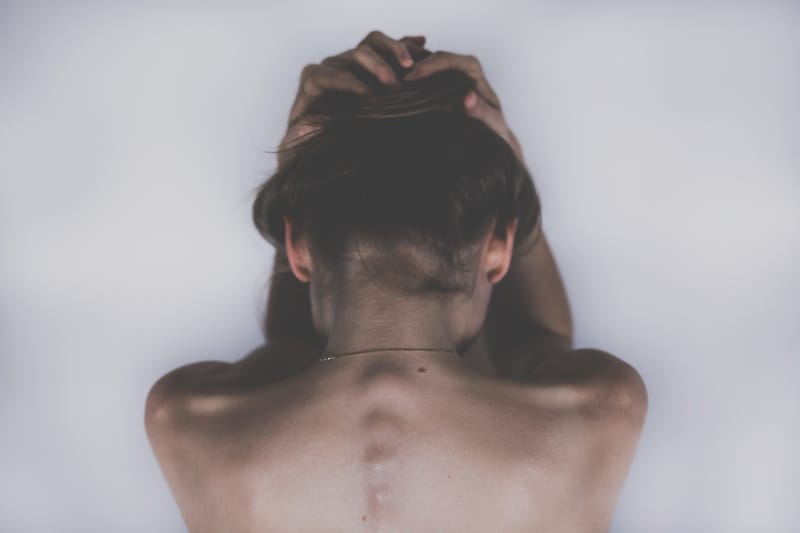 SHIROBHYANGA - HEAD NECK & SHOULDERS £40 | 45 mins
Shirobhyanga focuses on the head, neck and shoulders, the three key areas where stress tends to build up and then presents symptoms of pain, tension and tightness. Some yoga stretching involved in this therapy The with the finest of Ayurvedic oils, infused with fennel and eucalyptus, are used on the head, but can be done without oil.
LEARN MORE AND HOW TO BOOK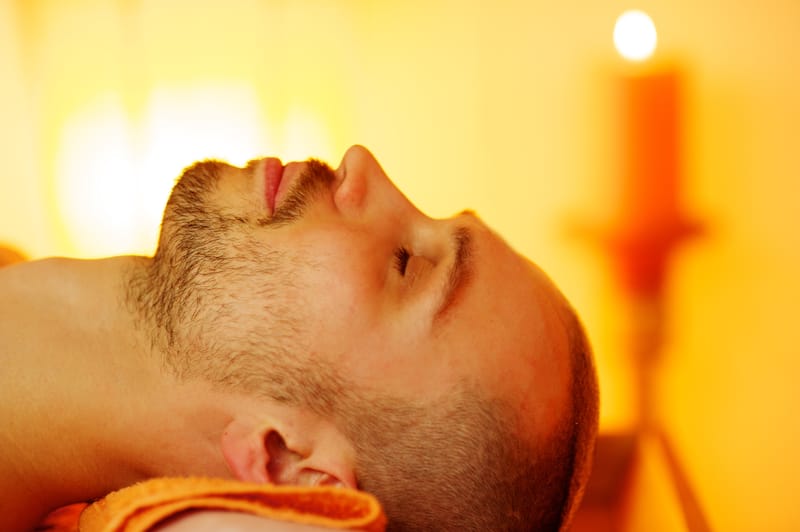 MARMA POINT THERAPY £50 | 60 mins
Wash away fatigue and bathe in a sea of relaxation with this energy healing full body massage. Marmas are vital energy points and when manipulated, a healthy flow of energy meanders throughout the body. This therapy helps to maintain your immune system as it stimulates and regulates the functions of your internal organs.
LEARN MORE AND HOW TO BOOK
PRISTABHYANGA - MARMA BACK MASSAGE £40 | 45 mins
Increase your flexibility with this fabulous back massage. Your body and mind will feel the benefits from this Ayurvedic remedial treatment. Using specific Ayurvedic techniques and different forms of pressure and hand movements, further enhanced by the use of warm, herb infused oils, makes this energy therapy, an exceptionally effective way of looking after your back.
LEARN MORE AND HOW TO BOOK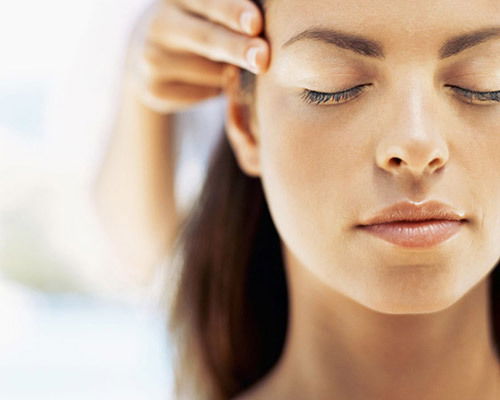 INDIAN HEAD MASSAGE £40 | 45 mins
Indian Head Massage recognises the relationship between your head, neck, shoulders, and arms and incorporates these into the treatment. It is excellent and effective for the treatment of stress-related ailments such as headaches and is a great way of releasing toxins from tense and knotted muscles. This treatment helps to improve oxygen flow to the brain, and releases endorphins to encourage a good night's sleep.
LEARN MORE AND HOW TO BOOK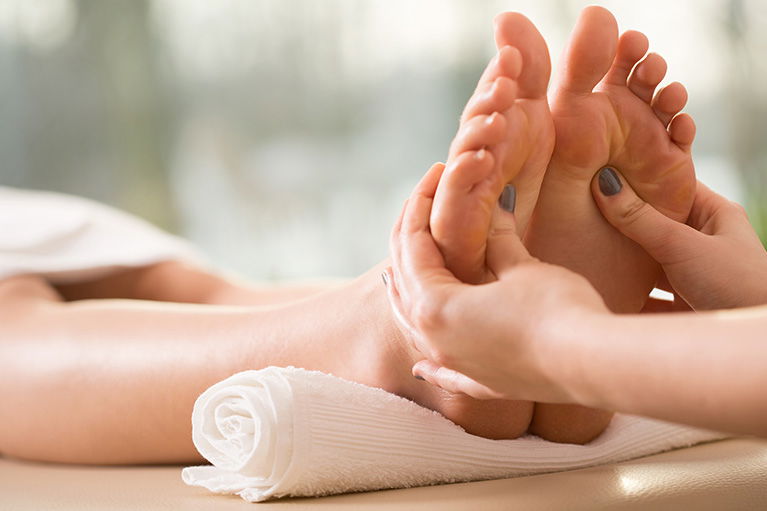 PADABHYANGA - FOOT MASSAGE £40 | 45 mins
Padabhyanga - Indian Reflexology holds a very special place within the Ayurvedic tradition and is a preventative, therapeutic treatment which helps many stress related issues. Known as Indian reflexology, Padabhyanga is effective in bringing about a deep state of relaxation. Stimulation of the brain reflexes on the feet helps the circulation of blood to the head. Padabhyanga helps a forgetful mind and with the effects of depression and anxiety.
LEARN MORE AND HOW TO BOOK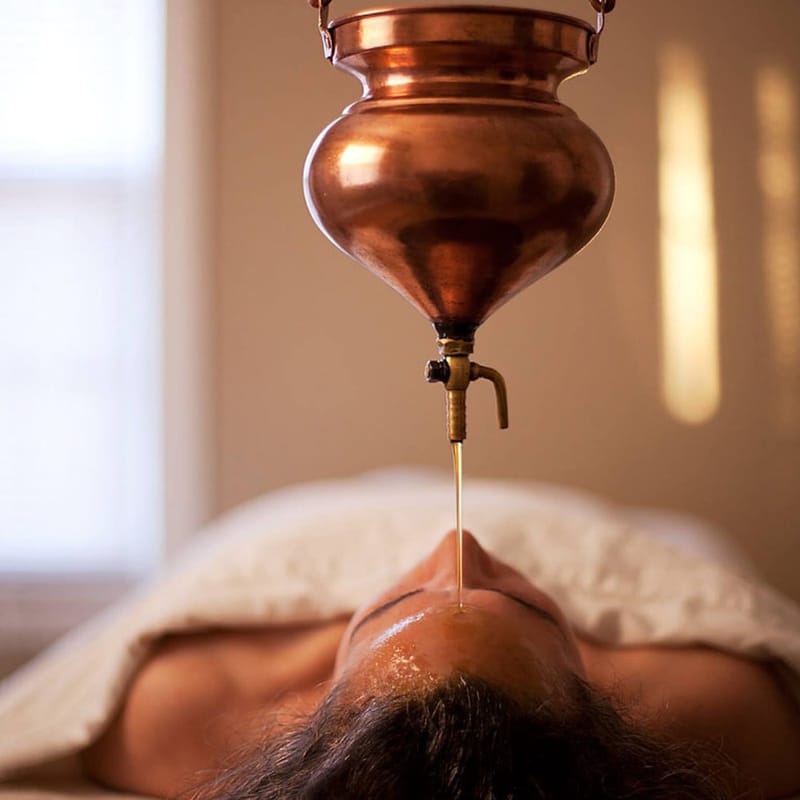 SHIRODHARA - OIL TREATMENT £50 | 60 mins
This therapy is exclusive to Ayurveda and is known as the KING of all therapies. A deeply relaxing treatment which helps to balance the nervous system, strengthens the immune system, and Induces a deep state of meditation and relaxation. Shirodhara has a gift of enveloping you in mental serenity as it soothes and encourages endorphin production in the body which promotes an increase to the flow of oxygen to the brain.
LEARN MORE AND HOW TO BOOK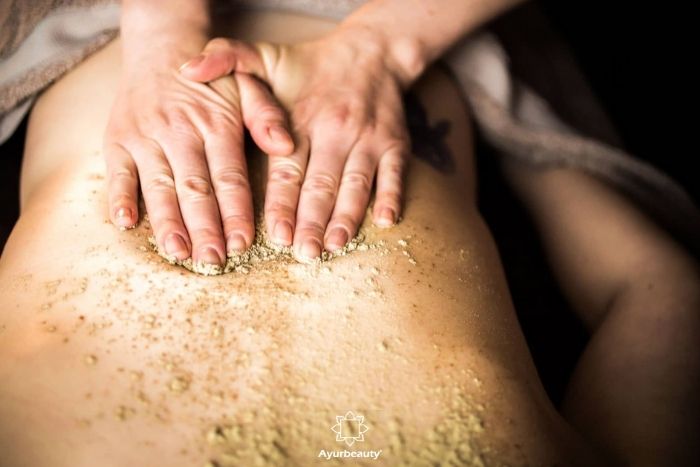 UDVARTANA- DETOX SCRUB £40 | 45 mins
Udvartana is a dry powder cleansing treatment which leaves lustre to your skin surface. The herbs used in Udvartana warm up the fat tissues. This treatment can work alongside your healthy weight loss plan or detox. The ground dried herbs used in Udvartana are sourced from equatorial forests of India and Asia. These herbs are vigorously rubbed over your skin and help to improve digestion. A fabulous way to exfoliate and helps to support a healthy liver function. Regular treatments may help to reduce cellulite.
LEARN MORE AND HOW TO BOOK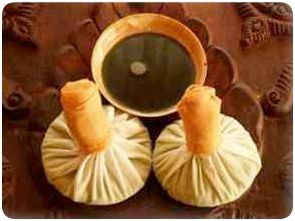 PINDA SWEDA - PUMMELLING THERAPY £50 | 60 mins
This therapeutic pummelling massage known as Pinda Sweda, combines massage and sweat therapy using heat-holding boluses. Soothing for overworked muscles, nourishing, strengthening and. rejuvenating. Good for sport enthusiasts, stress management, and nourishing the skin. Draw fresh energy to the surface of your skin with this delightful, detoxifying pummelling massage and feel like a new you.
LEARN MORE AND HOW TO BOOK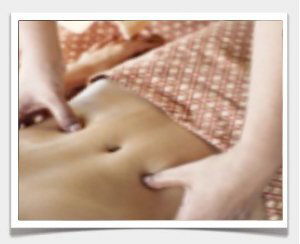 NABHI ABHYANGA - ABDOMINAL MASSAGE £40 | 45 mins
Release physical and emotional tension and increase blood flow to the abdomen with Nabhi Abhyanga. In Ayurveda, the Nabhi (belly button) is recognised as an important Marma point. During a Nabhi Abhyanga the abdomen is massaged helping with detoxification which helps with digestive complaints including bloating and constipation. Nabhi Abhyanga helps to improve and balance the functions of the underlying organs.
LEARN MORE AND HOW TO BOOK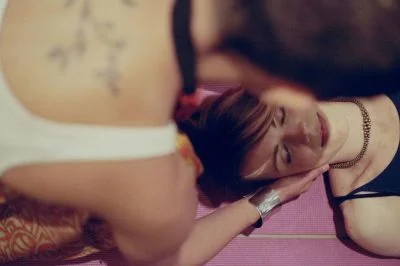 AYURVEDIC YOGA MASSAGE £50 | 60 mins
This full body massage can be adjusted to suit your needs. You can choose a relaxing, soothing treatment or if you want a remedial, deep, treatment or if you simply want to feel more energised, the choice is yours. Yoga stretching and breathing exercises are part of this massage along with the use of organic sesame oil and Calamus root which is a topical Ayurvedic herb.
LEARN MORE AND HOW TO BOOK

AYURVEDIC EAR CANDLING £45| 60 mins
This is an astoundingly, tranquil and stress reducing treatment.Ear Candling reduces pressure, leaving your mind with a feeling of utter calmness. Ear Candling introduces heat into your system on a subtle level and adds heat to the energetic body to provide a relaxing, invigorating holistic treatment. This heat therapy is a pleasant and calming and helps to stimulate the peripheral blood circulation, whilst strengthening and cleansing circulation of the lymph glands. This simple and yet highly effective method uses a light under-pressure and the vibrational waves from the air inside the candle, caused by the movement of the flame above it to massage the ear canal which many people claim helps to gently loosen ear wax while relieving pressure and clearing the head and sinuses.
LEARN MORE AND HOW TO BOOK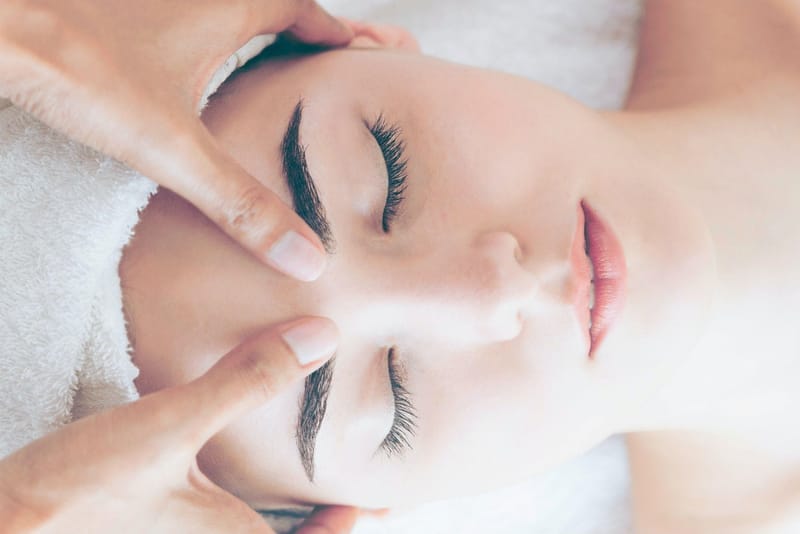 MUKABHYANGA £30: | 30 mins
This natural Ayurvedic Face Lift is deeply relaxing. As a regular treatment it is excellent for the prevention of wrinkles. The firm massage techniques relaxes the muscles of your face and stimulates facial micro-circulation and lymph flow. Mukabhyanga is fabulous for promoting regeneration of healthy, younger looking skin. Can add on at the end of other treatments or simply enjoy as a stand alone treatment.
LEARN MORE AND HOW TO BOOK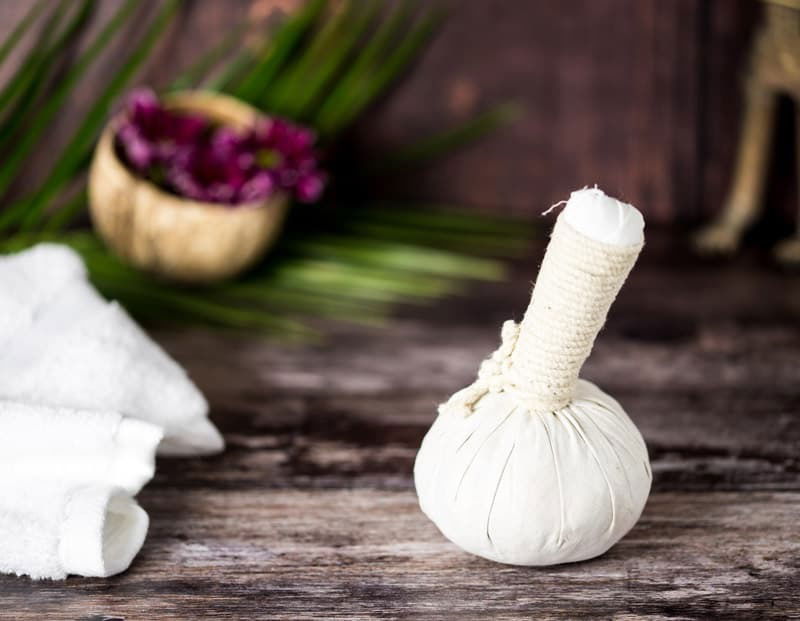 SHILAJITA MUMIYO- DEEP CLEANSE AYURVEDIC FACIAL £45 | 60 mins
A traditional Ayurvedic facial using soft bundles filled with herbs and carefully selected Ayurvedic products. By stimulating vital (marma) points, it helps reduce facial tension, tighten and tone the skin and leave a bright and nourished complexion. It targets the signs of ageing – combating fine lines and wrinkles – while encouraging super hydrated skin.
LEARN MORE AND HOW TO BOOK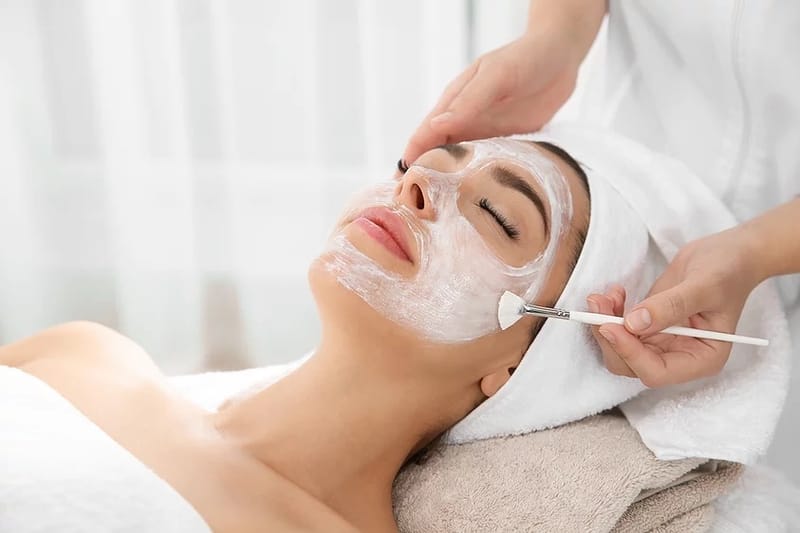 SOUNDARAYAM VARDHINI - HOLISTIC GLOW FACIAL £45 | 60 mins
Using Tri-Dosha's Ayurvedic natural products full off wild-grown medicinal herbs to enhance this luxurious, relaxing therapy. Beginning the treatment by cleansing the skin with liberal amounts of Tri-Dosha cleanser. Following this, an Ayurvedic facial massage is carried out to boost energy flow. A soft face scrub, formulated with powerful ingredients kutki and fitkari, is applied while a soothing head massage whisks stresses away. Next, a face mask of neem and sandalwood is left on to work its magic, while a foot and leg massage is provided to ease tired muscles. To finish, a moisturiser is massaged in using circular motions over marma points, leaving your skin fresh and revitalised.
LEARN MORE AND HOW TO BOOK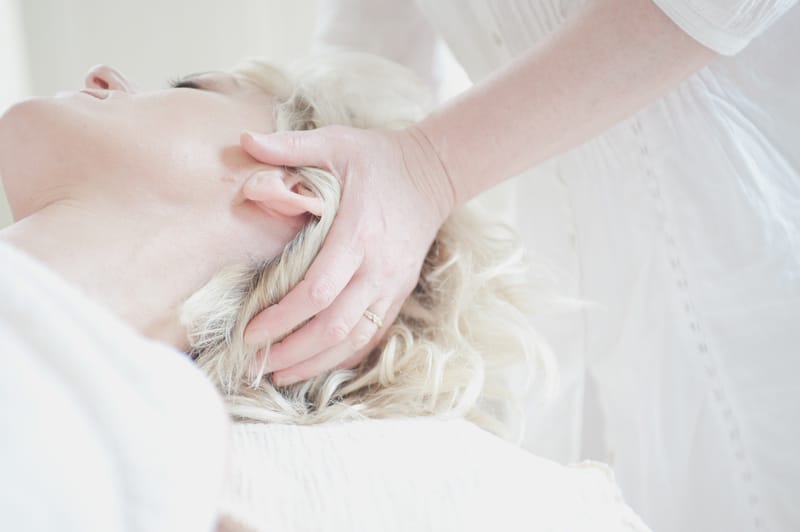 KERALAN - UPLIFTING FACIAL £45 | 6 mins
This anti-ageing facial is more about techniques than products. The routine begins with a gentle cleanse of the face, then a spritz of rose water and ayurvedic face oil before a very detailed facial routine which also involves neck stretches and massage of the neck and head.
LEARN MORE AND HOW TO BOOK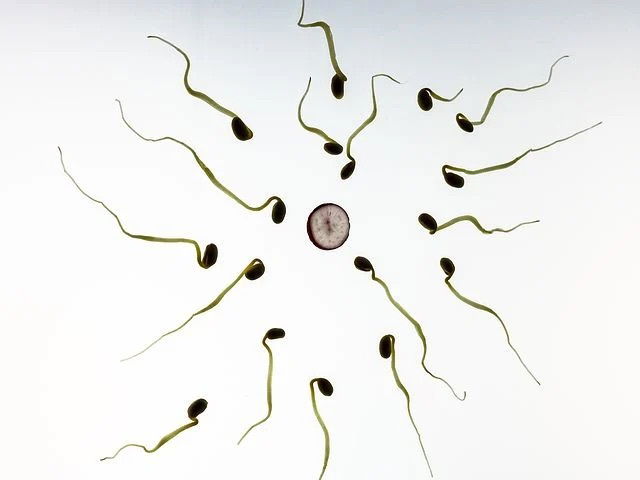 Ayurvedic Fertility
Mindful Ayurveda brings two very important therapies together and that is Ayurveda with The Fertile Mind Body Method. Your mind and body are in constant communication with each other. Each thought that you have, produces a chemical change in your body. If you have ever been through an intense period of worry and stress you will already be aware how this can impact on every aspect of your life. Whether you are planning ahead and want to have the best preparation for pregnancy or you are experiencing unexplained fertility issues then this therapy is for you.
LEARN MORE AND HOW TO BOOK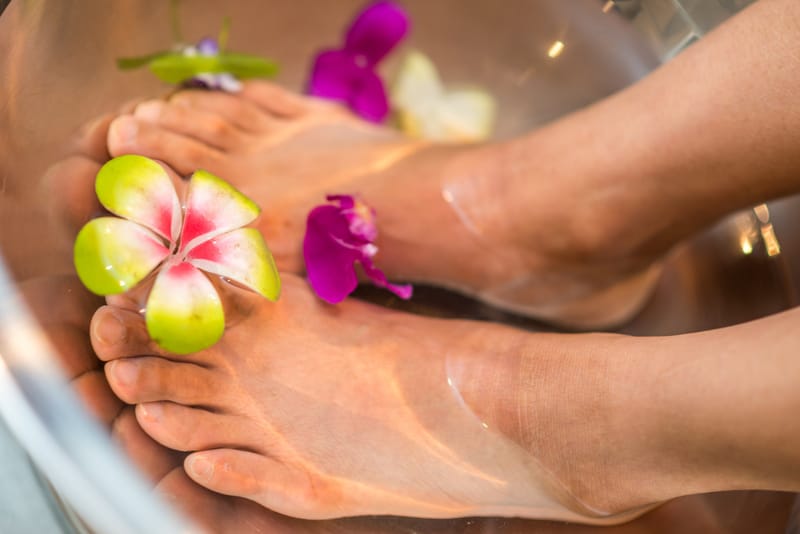 ONE TWO ONE FIVE STEP AYURVEDIC GUIDED MEDITATION TREATMENT
Understand the nature of you mind and boost your immune system with On Line 5 Steps Ayurvedic Guided Meditation Treatment. Your 5 step journey includes meditation, breathing techniques, gentle exercises, stretches and self-massage techniques and a foot soak in Epsom salts. This treatment will stimulate and release blocked energy, loosen tense muscles and cleanse the energy channels (known as nadis in Sanskrit). You will be shown how to massage certain marma points and learn the health benefit of these points. You will need A bowl of warm water (or a footbath) Epsom Salts (optional essential oil) A little oil
LEARN MORE AND HOW TO BOOK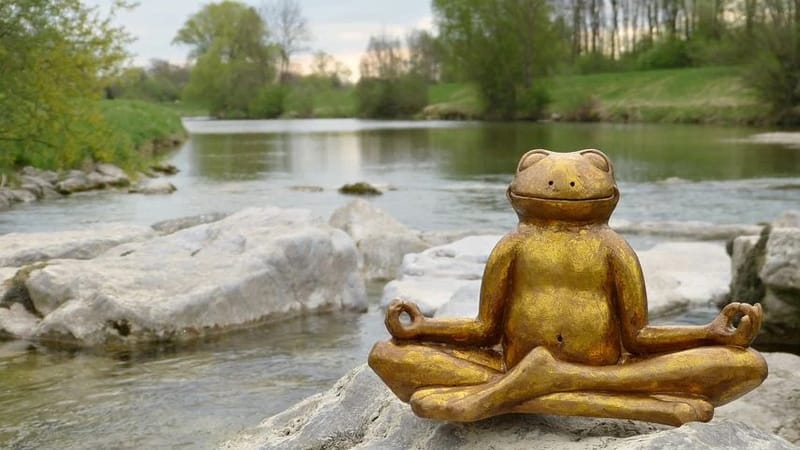 AYURVEDIC MEDITATION
Group Meditation to be announced in 2021. As a Meditation Teacher I guide those who seek mental clarity and spiritual well-being extending consciousness into the realms of new experiences. Meditation quietens mental activity which would normally depend upon constant sensory input. How we get into a meditative state is down to the techniques we use. Meditation has solid roots in Eastern philosophies dating back thousands of years. Relaxation is the key to meditation and If you can relax, your nervous system will settle, the heart rate will slow down, breathing will deepen, then gradually you will enter into a beautiful quiet place
LEARN MORE AND HOW TO BOOK